Ed and Lois Smart tell the harrowing tale of the search for their abducted daughter Elizabeth.

She'd been taken from her bed in her own home one night and as the Smart family suffered the insults of a community the Salt Lake Police blew this case so bad that Elizabeth suffered many more months for their dereliction of investigative duty.
Pic of the Day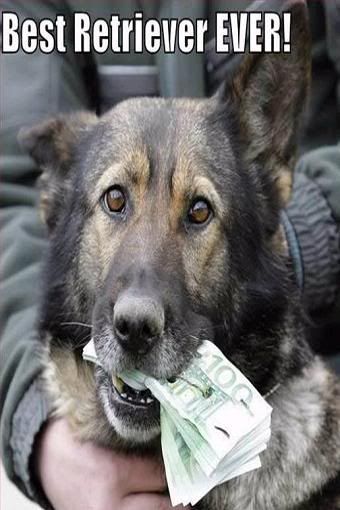 ---
"Bringing Elizabeth Home"
by Ed & Lois Smart with Laura Morton
Amazon link for this book.
So okay, I figured as I fingered this book at the local yokel library, I'll bite.
For the story of the abducted Elizabeth Smart was one of the more compelling true crimes of the era.
Elizabeth Smart was a young adolescent at the time a homeless kookoid named Brian David Mitchell, AKA Immannuel, broke into her house and took her from her bed.
Mitchell had an even kookier wife, Wanda Barzee, and the two of them not only took Elizabeth from her bed, they kept her captive for almost nine months before she was finally discovered, alive and well and in the company of these two nut cases. This no thanks to the totally inept Salt Lake police department.
Understand that this awful police work is a deduction made by this reader. The Smarts made no such assertion as they are entirely too polite to do such a thing. But they told the story and this reader has brain cells to arrive that two plus two plus the Salt Lake Keystone Kops does not equal four.
Right now consider it firm that Elizabeth's sister, Mary Katherine, God bless the child, told the story of Elizabeth's abduction, she never wavered from her story and in the end, after the Keystone Kops of Salt Lake totally ignored the girl to go after a dead end lead fellow who eventually died, in the end…Mary Katherine had been right all along.
It was when Ed Smart took the case to America's Most Wanted that Elizabeth was found. The Salt Lake City Kops were still blaming it all on the dead Ricci guy.
I, of course and I'll admit, was curious about what happened to Elizabeth during what had to be a miserable captivity. Right from the start the Smarts make it clear that they will not be discussing details from Elizabeth's ordeal, that if she wanted to tell her story it would be up to her to do so some day.
The Smarts are a fine, religious American family that took the homeless into their homes to help with home repairs, chores, etc. This turned out to be a big mistake and as I recall during the uproar after Elizabeth's disappearance, the Smarts were criticized brutally for it. Brian David Mitchell AND the Ricci fellow were both such homeless people who came into the Smart home to help with chores and hey, this reader has learned a lesson from it and I'll not be bringing drifters and such in my home under any circumstances.
In fact, the Ricci fellow actually stole Ed Smart's vehicle and it was an ordeal for them to get it back. It was Ricci that the Salt Lake Keystone Kops honed in on as Elizabeth's abductor and many months were lost as the Salt Lake Kops ignored Mary Katherine's story and Mary Katherine had it right, yes she did, yes she did and the child even NAMED the abductor of Elizabeth, I hope those Kops sleep well at night for failing to keep at least a small focus on the one and only witness on the case. Dumb, dumb, dumb.
John Walsh, however, host of "America's Most Wanted", did NOT ignore Mary Katherine's description of Elizabeth's abductor and after his description was televised Elizabeth was finally found.
Elizabeth was sexually and physically abused during her captivity. One knows this by the charges brought against Mitchell. Beyond that, not many details of her captivity were revealed in this book by Elizabeth's parents. I say enough was revealed to give a feeling of how it all came down and the comedy of investigative errors that allowed it to continue.
Someday this will be a good movie, perhaps a Lifetime movie. Elizabeth deserves any profits made from her story. And the Smarts are really good people, too good some would argue.
There are many great pictures in the book of the Smart family as well as Lois' family. I did quite enjoy the story, thought it was told well and look forward to someday reading the story as told by Elizabeth.
To the Main Blog…Over a Million Page Views
EMAIL ME

TV Reviews of Hell's Kitchen where Chef Ramsey keeps cussing the wannabe chefs keep smoking.

Also a dark horse HGTV reality contest for interior designers…."Design Star".

And as "America's Got Talent" rapidly gains as a challenge to "American Idol" it now has a final top 20.

First guess at the top five here with pics and video you'll find nowhere else on the Internet.

HERE
============
Ed and Lois Smart tell the harrowing tale of the search for their abducted daughter Elizabeth.

She'd been taken from her bed in her own home one night and as the Smart family suffered the insults of a community the Salt Lake Police blew this case so bad that Elizabeth suffered many more months for their dereliction of investigative duty.

HERE
============

For one can never get enough Ted Kennedy.

But more importantly, on Thoughts this week we have a tender story about butterfly babies and backyard habitats. Plus a story about a new computer malware that is particularly nasty.

And of course, as we all need more of the wonderful Ted Kennedy in our lives, my tale of just how I shall explain the story of Ted Kennedy to my granddaughter.

Much more.

HERE
============