A True Crime book review-"Missing Beauty" by Teresa Carpenter, tells the story of a very intelligent scientist who gets caught up in the world of prostitution, drugs...and murder.
Pic of the Day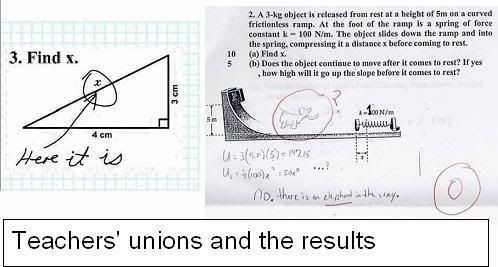 "Missing Beauty" Teresa Carpenter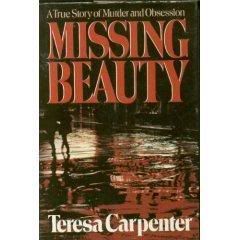 One of the things that captivated me in the reading of this true crime book was the book's namesake "missing beauty"…Robin Benedict. Indeed Benedict was a beautiful female but she definitely had a dark soul.
Robin Benedict became a prostitute very early in life and, in fact, it was in the pursuit of her prostitute job duties that caused her to die at the hands of a very sad but very intelligent man who became obsessed with the lovely Robin.
Such a waste of human lives.
William Henry James Douglas was a well-respected scientist at Tufts university. Douglas was a nerdy looking fellow, a guy whose picture should be under the phrase "nerdy-looking scientist" in Wikipedia. Douglas was a solidly married man with children and until he became obsessed with Robin he lived and worked a normal life.
Robin's story is just as intriguing. For Robin did not come from a bad background. In fact, Robin's family was a solidly middle-class family who loved Robin dearly. Even when the fact that Robin was a prostitute came to light her family continued to love and look for her.
Only William Henry James Douglas killed Robin Benedict and no one really knows why.
What is known is that as his obsession with prostitute Robin grew Douglas began to steal money from his employer and in due course, Douglas was fired from Tufts university with many blemishes on his employment record. Douglas used government grants to pay Robin a salary as a "consultant" and give her money to travel with him.
At some point Douglas and Robin evidently had a falling out. Douglas confessed to killing Robin but her body has never been found.
It was an intriguing story, a look into souls that got lost, never to return.
The author, ahem, is no Ann Rule.
There were too many details in this book that simply confused the reader more than anything. For example, the author launches into a couple of chapters detailing Robin's relationship with a couple of New England Patriot football players. I, as one confused reader, wondered if these football players had anything to do with the story. They did not. It's almost as if Carpenter needed more minutiae to put in the book so she picked up a few tidbits that meant pretty much nothing. I'd much rather have read a deeper dive into the psyche of Robin's family, particularly her parents. It's how Ann Rule would have done it.
Robin Benedict has a riveting attraction to black men. That was clear from the start. Robin Benedict headed to a prostitution career with no detour.
I never quite understood why. She was beautiful, intelligent, and of a charming personality. Are some women just born this way?
The author gave me no help in understanding Benedict and her ilk.
==============
Focus on Book Reviews
Review Ann Rule's "Every Breath You Take"
Ann Rule's "Evidence of Love"
Ann Rule's "Heart Full of Lies" and "Bitter Harvest"
Amber Frey's story.
"Tainted Roses"
Thomas Capano Book Reviews
==============